Series Gideon – Part 3
Read Judges 6:5-10
The people of Israel are in great fear. To be honest they have good reason to be fearful. The Midianites and Amalekites and others would come and torment and burn their crops and kill their animals. Israel is demoralized and feel like they have nothing and are nothing. Perhaps you can relate. Perhaps there is a nation that is pressing against your people and taking everything. War is alive in our world. Perhaps you are in circumstances and there seems to be no way out. You feel like there is just nothing you can do or you are at a loss of what to do. Perhaps an enemy is beating down on you in some form in a regular pattern. Like the people of Gideon's day you are very low because of this.
It is at this point Israel cries out to God. God's response, by the way, is an expression of grace.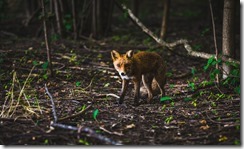 This may not be you, but Israel at one level has walked themselves into a valley of the shadow of death. They have rejected God and his leading and protection in their life for some time. Yet now they call upon him.
His response is nothing short of grace. God's response is challenging and hard to embrace. Yet, God wants to help and lead them back to wholeness, but they still have to face their choices.
God's response is not "you are a bunch of sinners."
God's response is:
* This is who I am and what I have done.
* This is who you should be.
In verse 8 he begins to remind them of what he has done for them and how he freed them. Then in verse 10 we read, " I am the LORD your God; you shall not fear the gods of the Amorites in whose land you dwell. .." In that moment, he reminds them who they are to be. You were not created to live in fear. Your circumstances are not to define who you are but I am. You are to live a life that does not live in fear.
If I am being honest I am not totally sure what that life looks like. I get that the nations are ravaging the lands because of the people leaving the protection of God and their sin. But look at what he is saying. Even if the circumstances are bad around you, even if people are looking stronger than you and hurting you, you do not live a life in fear of them.
That is going to be hard to live out depending on the depth of brokenness in our life. To walk away from fear and embrace faith is not easy journey. Yet God's grace is for you and this is what he calls us to.
God continues to speak and shares with them the reason they have not entered, engaged and experienced the life they were created for. At the end of verse 10 he shares "you have not obeyed my voice."
When we understand who God is and what he has done, we can know who we are and what we are to do.
The same can be true in our life. Jesus would share the reason we have not entered, or can engage or experience the life we were created for is because we look elsewhere. Everything God wants us to know is found in Jesus. Yet, fear drives us somewhere else.
In Matthew 7:24-28 Jesus just finished sharing God's dream for our life. He lays out principles of the life we were created for. A life that leads us to Jesus and wholeness. Then he shares if you put these into practice–if you listen to him– you are like a wise man who builds his house on the rock. The rain came, the wind blew, but the house did not waver. Notice that even for Jesus followers storms will still come. Jesus says when it does, you will stand. You do not live in fear of the storm.
Like the people we read in Judges 6, it starts with fixing our eyes on God. Like the people in Judges 6 God's grace is for you. Embracing his grace for you, and following his voice leads to living the life you were created for.
Reflection Questions:
* Where are you not embracing his grace in your life?
* Where are you hearing Jesus' voice in your life? What does that change?