Series: Gideon- Embracing faith leaving fear.
Read Judges 6:1-5
The story of Gideon begins after 40 years of peace followed by 7 years of hardship. One could make an argument that the people worked or walked themselves into this hardship. They took their eyes off of God. Perhaps it was a slow process. They began to look at the peace they had believing it was there by their hand. However, it was God who brought peace to the land. They took their eyes off of God and forgot who they were as a people and as individuals. They took their eyes off God and sin began to ensnare their life.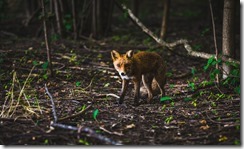 We are just the same at times. When we forget God– forget who we are– sins entangles us.
The people become lost in a way and chase after everything except God. They look to the mountains to provide their safety and security and they lived in the caves. They were not meant to be hiding in caves and leaving in fear. In a way, so many of us live in our own caves, hiding and living in fear.
The people had good reason to live there. There was a security it brought.
However,God, in revealing himself to the people, also shared who they were to be. They were not to be a people living in fear. They had forgotten who brought them out of Egypt and provided for them. They had forgotten the one who revealed himself to them and showed them how they should live. God showed them the road to wholeness and it was with him. Yet they rejected him. Sin entangled its way into their life and they were not able to fully embrace the promise land that God promised them.
We read these activities and think that could not happen to me. Yet so many followers of Jesus are being choked by the weeds and distractions of life.
In the book of Judges we see the cycle of people fixing their eyes on God and following him, then walking away and putting their trust in other things. There were consequences in their life because of that. Now we are not under the Old Covenant. We are under Jesus and what the bible calls the New Covenant. The cycle seen in Judges can be experienced in our life as well. This is not meant to be. We fix our eyes on Jesus and know our need for him only to look to sin and move our eyes off Jesus and become entangled with sin.
When the letter of Hebrews was written, in the New Testament, I think the author saw this struggle in the church as well In chapter 10 we read, in light of all that Jesus has done; in light of who God is and all that he has done; we have a new way of living. Then in Chapter 12 the author calls us to throw off everything that hinders and the sin that so entangles us and run the race with perseverance. Let us fix our eyes on Jesus.
At the beginning of the story of Gideon (Judges 6:1-5), God is about to call Gideon in order to answer the prayers of God's people and call his people back to him. It is when they are in a relationship with him wholeness is found. It is in relationships with Jesus that we have wholeness and freedom and security and peace.
Let us draw near to God with a sincere heart in full assurance of faith, having our hearts sprinkled to cleanse us from a guilty conscience and having our bodies washed with pure water. Let us hold unswervingly to the hope we profess, for he who promised is faithful. (Hebrews 10:22-23).
Perhaps you are caught in such a cycle or find yourself entangled with sin. The first step is to fix your eyes on Jesus; remember who God is. In a way we see this in Judges 6:6 as the people call out to God. They see they are impoverished without God and cry out to him.  They need him in order to live as they were created to be.
God is waiting for you.