Series: Gideon
Text: Judges 6:14
How we view ourselves is important to understand.  One of the great challenges for us all comes down to the question who am I.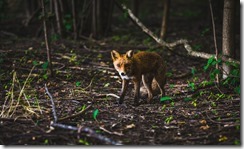 We live in a world with many competing voices declaring who we should be and how we should live.  Our choices and circumstances often lead to shaping our identity and our view of ourselves.
When we look at the story of Gideon and his journey of walking away from fear and embracing faith, it is a journey of understanding himself through a new lens. As God speaks to him, God meets Gideon where he is at (Judges 6:11).  When he speaks to Gideon it is in a manner as to how God see Gideon and what Gideon is created to be not as Gideon sees himself.  The same is true for us.
Eph. 2:10- For we are God's handiwork, created in Christ Jesus to do good works, which God prepared in advance for us to do.
In Judges 6:14 God says to Gideon " Go in the strength you have.."
Could the LORD have already given us the strength we need to step out of our fear and embrace faith?
The source of the strength comes from two places.
First, it comes from Gideon.  God has created him, gifted him.
Second, in the second part of the verse God asked: "am I not sending you?"  It is a question with an implication.  If God is sending us we can do it.
Sometimes we just need 20 seconds of courage to step out of the fear and embrace faith. The foundation of that courage is truth that God is with us.
In that moment of reminding Gideon that God is sending him, he calls Gideon to look upon who God is and what he is doing.  It is when we understand who God is and what he has done that we understand who we are and what we are to do.
The truth is God is sending Gideon; God is with Gideon.  The question then is if this is true what changes in Gideon's life.  What changes to how he spends his time? What changes to how Gideon views himself?  What changes as to what Gideon is to do?
The question for us is if Jesus is with us and sending us, how does that change how you live and see yourself?
God is calling Gideon to step out and embrace his work in the world.  What about you?
Gideon's first question to God was really "where have you been?" and "are you really with us?" God's response is "I am with you, now go."