Series: Gideon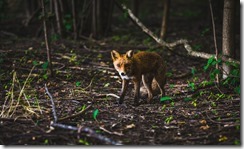 To grow into who God created us to be we need to see ourselves as he see us.
As we continue to journey with Gideon today in part 4 we come to Judges 6:11-24.  It is here we see the calling of Gideon.   In all of our lives, we all have two types of callings.  The first calling has to do with a general call for us all to follow God and trust him. Then there is often a second calling to do specific tasks or play specific roles for a season.  We see this second calling take place here in Gideon's life.
As you read the passage take note of how God views  Gideon and how Gideon views himself. It amazes me how in my own life my view of myself is simply not lining up with God's.  There was a time I was trying to prove my worth as a pastor.  After much pain, God gently reminded me that I have nothing to prove.  I was called not based on who I am, but according to his plans.  Like Gideon, in one way or another, God shared with me, "I will be with you and you will do this."
As God talks to Gideon, he talks about how he see Gideon.  Gideon comes up with  reasons why he can not do the work God has sent him to do.  God responds with how he see Gideon.
God sees Gideon as able to accomplish anything because God is with him (Judges 6:12).  God sees Gideon as a mighty warrior (Judges 6:12).  God sees Gideon full of skill and strength (Judges 6:14).  God sees Gideon as able to accomplish what he asks of him because God is sending him (Judges 6:14). God sees Gideon able to accomplish the task because he is with Gideon and said this will take place (judges 6:16).
Gideon comes to understand the reality and weight of his situation with God and the impact that his meeting with God has. Because of this, he begins to feel fearful..  God's answer is "peace, you do not fear."  Why does he not live in fear? Because God is with him!
What if we saw ourselves as God does? What if we listened to the fear and then looked at it in light of who God is.  When we understand who God is and what he has done, we can understand who we are and what we are to do.
For followers of Jesus, we are all called to be ambassadors of Jesus.  How this works out for us all will vary slightly.  We do not need some special moment or experience like Gideon had here.
For some, they will also experience a second calling that will mesh with the first.  It is usually in connection with their spiritual gifts and skills and passions.  How do we discover this second calling? First, seek to know Jesus and follow his instructions.  Second, listen for the Spirit's calling.  The second calling is not greater  than first, but will flow out of the first.
To grow in who God created us to be, we need to see ourselves as he see us.  Gideon could not take a step into his calling until he started to understand who he was in God.