Are you being thankful for what you did accomplish?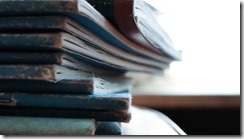 From time to time I find myself in the midst of a busy week.  I take one thing off the to-do list and another goes on.  This is not bad or good, it just is.  I came home from the day's work and had not completed the list I wanted for that day.  I was sharing with my wife, ok complaining, that I did not complete my list.  I was frustrated with my limited capacity.
Then my wife asked a great question.  In the moment though, I did not understand what she was getting at until I finished answering her question.  She patiently waited for me to share my answer to the question.  Then said, "why not celebrate and be thankful for what you did accomplish."
Her question was "what did you accomplish today?"  It was a great reality check question.  We need to ask such a question from time to time to gain a better perspective of our situation in life.
Sometimes my expectations keep me looking at what I did not accomplish this week or day.  Expectations can help drive us, but we need to celebrate and be thankful for what we have accomplished.  It can be exhausting always running after the list that never ends.
Perhaps you find you have a long list and feel frustrated at not completing it.  Ask yourself, what have I completed, have I taken steps in the right direction today.  Celebrate and be thankful.
Perhaps at the end of your day, you can create a celebration or thankful list.  You can do this mentally or write it down.  Writing it down is a great way to help process your thoughts and also lets you look back on your life.
Here is some help to get started, it will just take five minutes.
What can you celebrate from your day?
What steps to accomplishing a task or tasks did you complete?
What do you have to be thankful for in your day?
Being thankful is a road to helping you relieve stress and gain perspective.