I was in a season of trying to figure out my next steps. There was much reflection and desire to hear from God. I started to ask questions like, how do I hear from Jesus? How does Jesus speak to us? Just because I am a pastor does not mean I have this all figured out. The second push behind some of this questioning was a real awareness in my scripture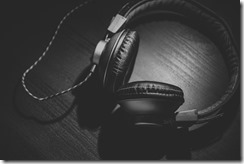 reading of God wanting to guide and speak to his people.
I even picked up some resources to read and looked through some old notes and studies I had done. The thing is, even for the average person in the Bible, God speaking was not a large and massive event. Those are the rare moments. Even in the Old Testament stories we often refer to are very different experiences than what Jesus speaks about for us who are now under the new covenant.
Remember, because of Jesus' death and resurrection we can now enter the throne room of God. Jesus shared he would send his spirit to guide us to truth.
In John 10:27 Jesus shares:
" My sheep listen to my voice; I know them, and they follow me."
Jesus intends to speak to his followers.
Don't just rush by that. Jesus, the creator of the universe and our redeemer, wants to speak to us. To be a follower of Jesus means in some way Jesus speaks to us. To some, this will seem like foolishness. For the follower of Jesus, this is to be the norm.
The big question is, what does this look like? How does this happen? What does it sound like? These are all good questions.
However, today I want to ask this question. As a follower of Jesus are you making time to hear from Jesus?
Even Jesus pulled away to spend time with God the father. There is an example there for us. In learning to hear from Jesus, we have to make time.
Three things to do.
1) Schedule it – Start by scheduling 15-30 min a day to worship and pray and be still before the throne of God.
2) Journal what you may be thinking Jesus is saying to you. Then take that to a trusted friend so you and your friend can test it.
3) Follow Jesus. Hearing God comes alongside obeying God. Obeying God leads to being able to enter, experience, and engage the life you were created for.
What questions do you have? What has been your experience?